Finding a good attorney will help protect you and your company in all aspects of a real estate deal, whether you're buying out of state or just renting out the property next door. The right real estate lawyer will be familiar with your area's laws and regulations and available to oversee the legal aspects of your real estate transactions. A real estate attorney can support you in a number of ways, regardless of whether you are the buyer or the seller in a deal. That is why it is important to hire the best candidate for the job. Continue reading to find out what questions you can ask real estate attorney experts before partnering.
What Is The Role Of A Real Estate Attorney?
When it comes to something legal, such as zoning issues, township ordinances, or environmental concerns, the right real estate attorney will help. They will also assist you with contracts, lease agreements, and loan documents to ensure that you are mindful of all of your duties as a landlord. Even when it comes to developing the overall business framework, real estate lawyers will help.
Homeowners and real estate developers, on the other hand, often employ real estate lawyers for a number of purposes. Homeowners usually use attorneys when purchasing or selling a home. However, real estate investors may use a real estate attorney much more frequently. A real estate attorney can come in handy for those working with investment properties or in property management at various points in their careers.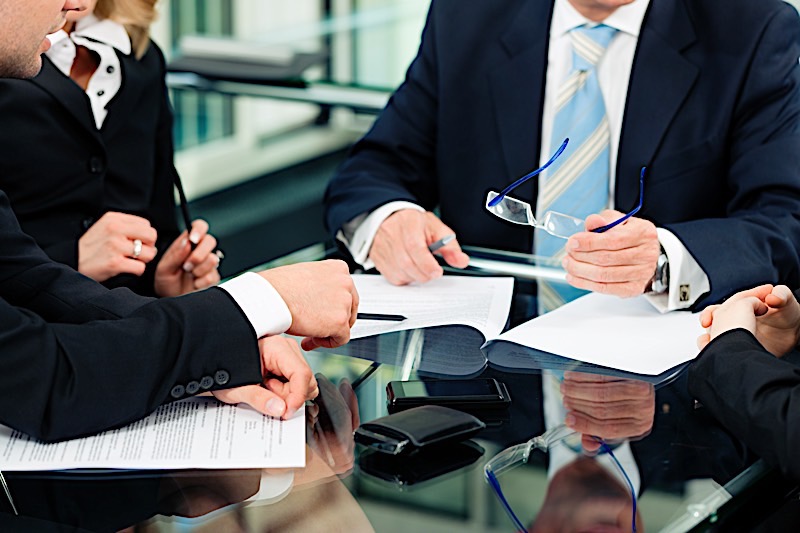 Should I Hire A Real Estate Attorney To Protect My Business?
As a real estate investor, you can hire a real estate attorney to help decipher mortgage agreements or leases. The real benefit of consulting with an attorney is that owning investment assets will expose you to a variety of liabilities. The right real estate attorney can help you and your company avoid any problems.
Real estate lawyers are invaluable in this respect. When weighing the costs of real estate attorney fees, consider the possible cost of losing your investment assets due to a legal problem and the costs of hiring a qualified lawyer to help you prevent this. Hiring a real estate attorney is a required expense for many real estate investors, and rightly so. As I previously stated, there are numerous reasons why hiring a real estate attorney will help you and your business.
6 Reasons Why Any Investor Should Employ an Attorney
A real estate attorney is usually well-versed in the field. The right real estate attorney will help you ensure that your house, and everything done to it, is run in accordance with state and local regulations by knowing local laws and regulations.
When it comes to boundary disputes or survey problems in a real estate deal, a real estate attorney will work with your realtor to make the process run as smoothly as possible.
A real estate closing attorney may assist with the title search and more for the property in question during the sale and closing process of a house. They're also prepared to deal with any unforeseen incidents that might arise during the closing process.
A commercial real estate attorney may assist should any legal problems arise during the course of a commercial real estate transaction. When it comes to purchasing new assets or maintaining existing ones, developers who are just starting out in the world of commercial real estate will find an attorney particularly useful.
During the rehab process, a real estate attorney may also be helpful to your team. When it comes to recruiting contractors, an attorney will help you draft a contract that protects you and your assets in the process.
Finally, and perhaps most significantly, partnering with a real estate attorney will assist you in minimizing such liabilities in your business structure. An attorney will save you time and money in the long run by anticipating any legal problems.
5 Questions I'd Like To Ask My Real Estate Lawyer
The best investors surround themselves with the best people. Your attorney is one of the most critical members of your team. Your solicitor, like your real estate agent, can not only help you find offers but also defend you. If you're just starting out or have been in business for a while, you'll need a good lawyer. You have access to a number of competent lawyers, but you must choose the best real estate attorney. Never make a real estate investment unless you have the support of an experienced attorney. Treat your quest as you would any other member of your team. Here are some questions to ask your solicitor to see if you're a good match:
1. What Are Your Credentials?
In the real estate market, having a great trial lawyer won't help you much. Most lawyers are well-versed in all aspects of the law, but they specialize in one or two areas. If your lawyer specializes in divorce mediation, they may not be aware of recent developments in real estate law. It's vital to learn if real estate is something they specialize in. Having a team of real estate paralegals on hand to manage title searches and other problems that arise is common. A brilliant lawyer who does not specialize in real estate may not have the time or enthusiasm to assist you when you need it.
A true real estate-friendly attorney would be able to assist you with lease, title, and even loan underwriting issues. Don't be afraid to inquire about their real estate background and the percentage of their company devoted to real estate. Those that get angry and behave insulted should be removed from your list of possible suitors. Strong real estate lawyers will know how to respond to this and will put you at ease right away.
2. Have You Ever Worked With Real Estate Investors?
Deals in real estate investment are often somewhat different from conventional transactions. Many investment transactions can be time consuming and complicated to deal with due to short sales and foreclosures. You'll need an attorney who understands how real estate investors operate. This may include modifying the contract to provide cover or collaborating with lenders to expedite the transaction. In addition, your attorney may be able to connect you with other investors in your field. It's impossible to have so many connections. You can start right away if you have a shared solicitor. An attorney who works with investors will ultimately be a successful source for direct transactions. You should be sure that they understand the process and what to expect if they have a large investment portfolio. Deals in investments can be tough to come by. A competent lawyer will help you get through it as quickly as possible.
It's worth noting that, unlike when looking for a typical attorney, the years a real estate attorney has been practicing law is less significant than their specialty. When determining if they have previously consulted with real estate investors, you might also want to ask about the percentage of their practice that is dedicated to real estate. This will assist you in finding an attorney who has both expertise and a thorough understanding of the issues you're dealing with.
3. What Is the State of Your Availability?
In the corporate world, there are several occasions where a transaction is time-sensitive and requires urgent attention. You'll have a problem if you can't reach your solicitor or if they don't answer your call. You may ask them to interrupt what they're doing, but a 24-hour response period isn't unreasonable. Keeping in contact with someone is as simple as ever, thanks to the various types of technology available.
One of the reasons you need a dedicated real estate attorney is to deal with any minor issues that arise. If your lawyer is still in court, you may only hear from them early in the morning or late at night. Paralegals do the majority of the work on a contract. The attorney only intervenes when it is necessary or when the transaction is approaching completion. They must respond to you within a fair period of time. If your lawyer has trouble answering this query, they might have trouble responding to you.
In a similar way, you would want to inquire about the percentage of actual work that will be done by a paralegal in order to assess the sort of working arrangement you will have in the future. There's nothing wrong with a paralegal doing the heavy lifting; however, if you'll be dealing with them in the future, you should be introduced to them during the consultation process. Remember that you want to feel comfortable communicating with what will be your point of contact, so don't be afraid to inquire about who else will be involved.
4. What Are Your Rates And What Do These Fees Include?
This is the most critical issue for many new investors. Regardless of who you are, money is money. However, there are times when money should not be the most important factor in a company. In most cases, attorney fees would be within 10% of those charged by others in the industry. You could miss the big picture if you get wrapped up in saving money. Using an attorney who can save you $500 on a $100,000 purchase doesn't make much sense. It is critical that they are familiar with real estate, have experience working with buyers, and are available when you need them. In a real estate deal, there are several ways to save money. Choosing the cheapest lawyer should not be one of them.
Consider it this way, you're paying money upfront to prevent potential legal disputes and financial troubles down the road. That being said, there are many things to consider when it comes to real estate attorney fees. Make sure you know whether you're paying a fixed rate or a time-based fee, for example. Also, make a list of the services that will be included in your contract. Make a list of the services your company needs and employ an attorney to provide them.
5. What Sets You Apart From The Competition?
Now that you have a better understanding of what a real estate attorney can do for you, it's time to see if they'll be a good match for your objectives. You should inquire about their "it" factor. This is especially useful if you're faced with a multitude of choices and aren't sure where to start. On the other hand, it's a perfect question to ask someone you're thinking of partnering with because it will show what you can expect from the partnership.
If a prospective attorney responds to your questions on a simple level, they may be easy to work with; but, as any real estate investor knows, it's critical to surround yourself with people who can go above and beyond. Check to see if they are familiar with the intricacies of your industry. Do they, for example, have any experience with property management? You will gain a sense of confidence and understanding of what to expect going forward by getting to the bottom of what a particular real estate attorney offers or what makes them stand out. Do not be afraid to pose difficult questions. They do, after all, play one of the most critical roles in a good investment.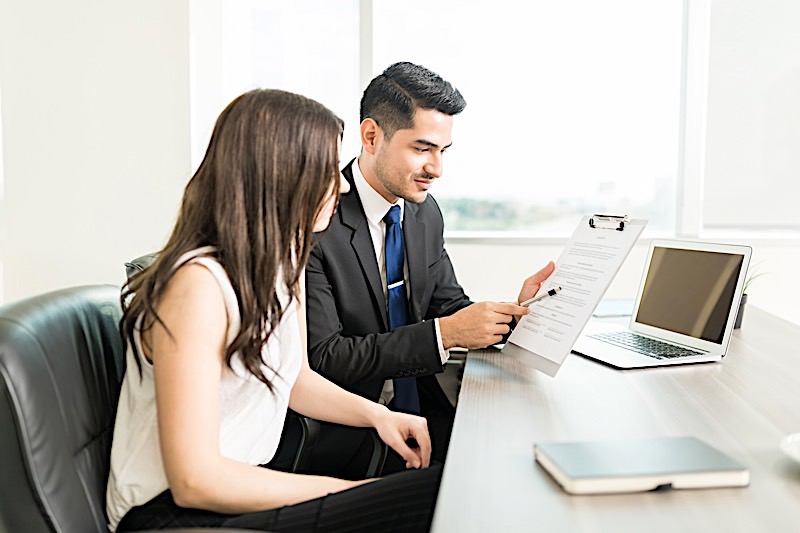 In Conclusion
If you're a full-time real estate investor or a first-time homebuyer, the value of a successful real estate attorney cannot be overstated. When you purchase, rent, or sell a home, an attorney will have legal security, walk you through essential paperwork, and ensure a smooth transaction. Remember to ask real estate attorney professionals the questions mentioned above, and keep looking until you find an attorney you can trust. The right lawyer will walk you through several steps, making their fees worthwhile in the long run.
How did you go about choosing the best real estate lawyer for your investment firm? Please share your experience in the comments section below.