What significant real estate LLC benefits can investors expect from establishing their company? Better still, how can they improve their company's long-term prospects?
The type of corporate structure an aspiring real estate investor should create is one of the first questions they must address. Starting a real estate investment LLC, if nothing else, is as necessary as any other job. Choosing a corporate structure is vital for a number of purposes, the most important of which is that it decides how your company will pay taxes, the types of legislation it will face, and your personal liability.
The Real Estate LLC Benefits For Investors
A Breakdown
A limited liability company (LLC), which incorporates the limited liability characteristics of a corporation with the tax efficiencies and organizational flexibility of a partnership, is the legal arrangement that will most closely meet the needs of investors. Real estate LLC advantages include protecting investors from any possible liability associated with the company, including their properties, as well as allowing them to save large amounts of money on taxes, among other things.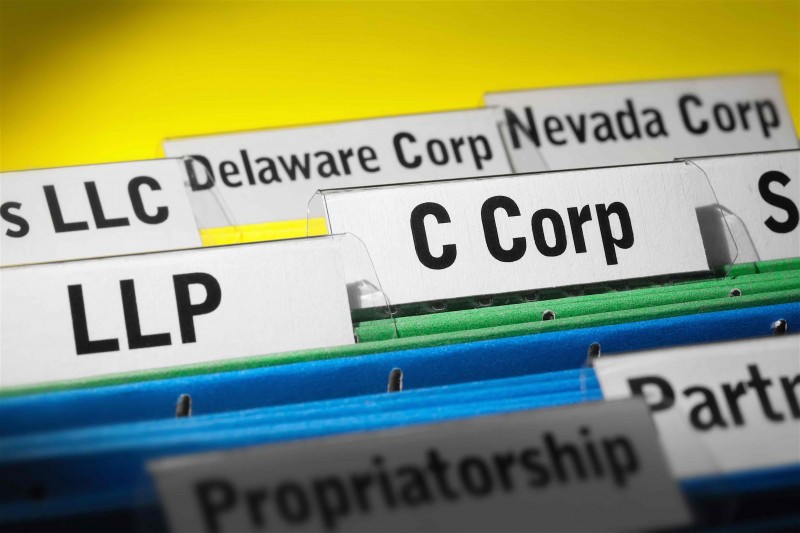 Asset Safeguarding
The capacity of a real estate LLC to shield owners, including their personal properties, from liability is its strength. As an investor, the ability to shield yourself from personal responsibility for company activities is crucial. This corporate arrangement allows business owners to be treated as a different legal entity from their corporation. It means that they are not directly responsible for the company's debts or lawsuits.
If your LLC firm, for example, fails to pay its debts or is sued, a creditor may only hold your company accountable, not you personally. As a result, investors are shielded from having their personal belongings, their home, vehicles, or other properties, confiscated by creditors. The LLC company, on the other hand, is liable, which ensures that capital invested in the business is subject to debt and litigation.
While there are many advantages to forming a real estate LLC, it's important to note that there are no foolproof methods of security in real estate. Of course, there are exceptions to limited liability. An LLC owner can be held legally responsible, according to Nolo.com, a publisher of self-help legal books and apps, if they:
Injures others directly and personally.
If the LLC defaults on a bank loan or a corporate debt, the owner directly guarantees it.
Taxes deducted from workers' salaries are not deposited.
Intentionally does something dishonest, unethical, or careless that damages the corporation or someone else, or treats the LLC as a personal extension rather than a separate legal entity.
Investors can work with a tax and legal professional before getting started with the real estate LLC benefits.
One of the most prominent real estate LLC advantages an investor can receive is asset security. This corporate shield is important for real estate investors to develop and succeed, particularly when buying and selling properties.
Tax Advantages of a Real Estate LLC
Pass-through taxation is another advantage of forming a real estate LLC. Businesses may prevent being taxed directly by forming a real estate LLC, with investors reporting the company's income or losses on their personal tax returns. In most situations, this means a reduced rate for company owners and the avoidance of double taxation. Investors, on the other hand, have choices in terms of how they choose to be charged. Here are three possibilities:
The LLC company is not taxed; instead, the member is taxed on their personal federal tax return.
Members of Partners LLC will opt to be taxed as a conventional partnership.
Members of a Company LLC elect to be taxed as a corporation.
When done correctly, real estate LLC tax benefits will result in annual savings of thousands of dollars.
Builds The Company's Credit
The opportunity to create credit for your company is one of the most underappreciated real estate LLC advantages. When an investor decides that an LLC is the best business arrangement for them, they will apply for an Employer Identification Number (EIN). This effectively helps the company to create credit without having to use or affect your personal credit. It can be a valuable tool for investors because it helps establish a strong credit rating for the company. In turn, this allows applying for credit lines in your company's name. In turn, this could give investors with both personal and business credit profiles twice the borrowing capacity.
It's Easy to Register
One of the simplest things an investor can do is form a real estate LLC. It's not only easy and fast to do, but almost everyone can do it. There are four general laws that must be followed, according to SBA.gov:
Select a Company Name: This name must be original in your state and not be used by another LLC. It also can't include terms that are prohibited in your state (like "bank" or "insurance").
File the Articles of Organization: This document establishes the legitimacy of the limited liability company. Most of the time, it will include things like your LLC's company name, address, and the names of other members. While some states will require you to file with other agencies, it will be filed with the Secretary of State.
Create an Operating Agreement: Although an operating agreement is not required in most jurisdictions, it is usually recommended for LLCs with multiple members. This document will effectively lay out the rules and regulations that govern your company's operations. It includes member rights and obligations, percentages of interests, and benefit and loss sharing.
Obtain Business Licenses and Permits: Once your real estate LLC is licensed, the final step is to obtain business licenses and permits. According to SBA.gov, some states require businesses to advertise their existence by publishing a statement in the local newspaper.
Disadvantages with a Real Estate LLC
Dispite the several advantages to creating a real estate LLC, there are a few disadvantages that investors should be aware of. The "due on sale," for example, may be a downside of LLCs. An person cannot move property in their name to their LLC due to a mortgage's due on sale clause. Before attempting to do so, get more clarification from your mortgage lender, as you need to receive a waiver first. When passing ownership to an LLC, make sure to review your state's laws on transfer taxes.
In Conclusion
The advantages of a real estate LLC in terms of organizational structure are unrivaled. A real estate LLC offers substantial benefits to investors in the form of personal security and tax savings, in addition to the ease of setting up a limited liability company (it's easy, simple, and almost anyone can do it). Furthermore, it adds a level of professionalism that other investors lack. Establishing a real estate LLC, on the other hand, is a crucial move for investors who want to not only prosper but also be secure.
Are You Ready to Start Taking Advantage of the Latest Real Estate Market Opportunities?
You may have a lot of money, a large real estate network, and excellent construction skills, but you still don't know how to find good deals. Our latest online real estate course, hosted by expert investor Than Merrill, will teach you how to find the best properties and achieve real estate success.