What is the Difference Between a Real Estate Agent and a Realtor?
If you're new to real estate, you probably wonder what the distinctions are between today's most successful real estate professions. You may have used words like "real estate agent," "real estate Realtor," "broker," and "salesperson" used in the industry. It can be quite perplexing, particularly when some of these names are commonly used interchangeably, despite the fact that there are substantial variations between them. Understanding the discrepancies between a "Realtor" and a "Real Estate Agent," as well as a "Real Estate Broker," will help you decide which type of real estate professional is right for you.
What Is The Difference Between A Realtor And A Real Estate Agent?
The most significant distinction between a real estate agent and a Realtor is the certifications each holds. You may have heard the two words used interchangeably, and you may have wondered what the difference is. Simply put, they are kept to different criteria by the National Association of Realtors, despite that they perform identical tasks. Let's take a closer look at the roles of a real estate agent and a Realtor, and the credentials needed for each, to better understand "Realtor vs. agent."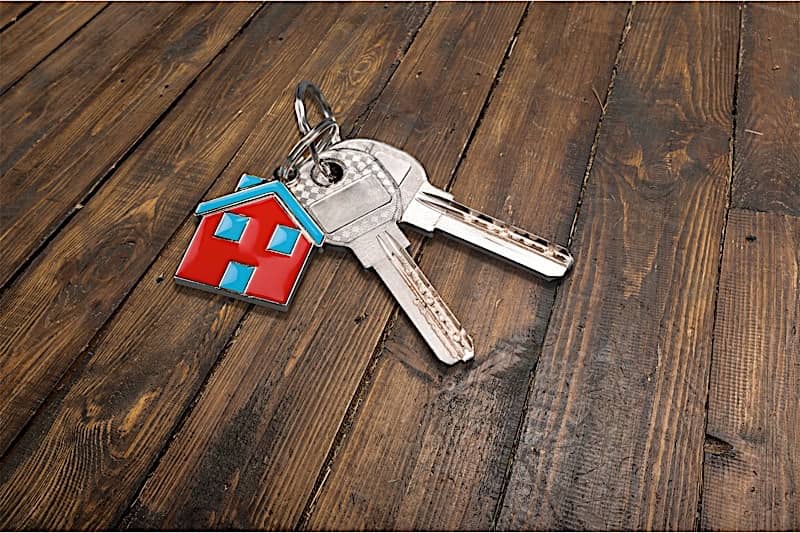 What Does It Mean To Be A Real Estate Agent?
A real estate agent is a specialist who has acquired a real estate license and assists in the acquisition and sale of real estate. Depending on their specialization, real estate agents may deal for both residential and commercial properties. A listing or buyer's agent, as well as a rental agent, may practice with a specific emphasis. The primary distinction between a listing and a buyer agent is that listing agents work with sellers to list a house, while buyers agents assist prospective homeowners in their quest for a home. Rental agents, on the other hand, work with prospective tenants to locate rental units in a specific location.
After completing the requisite coursework, practitioners must pass a state test to become a real estate agent. The typical real estate agent will have completed 30 to 90 hours of coursework and must become informed about local, state, and national real estate laws and practices, though requirements differ by state. Agents are often expected to continue their education and renew their licenses every one to two years, depending on the state.
What Would It Take To Become A Real Estate Agent?
Examine the state's age and education standards.
Enroll in a real estate education course, either in person or online, that has been accepted.
To take the final licensing test, submit an application (along with any required paperwork).
Take the real estate license exam and achieve the state's minimum ranking.
Gain experience by working with a licensed real estate broker.
To start working as an investigator, you must first obtain a license.
Maintain your education and certifications by renewing them as required.
What Is The Function Of A Realtor?
A real estate agent who is a member of the National Association of Realtors is recognized as a Realtor (NAR). The NAR is the largest trade organization in the United States, having been established in 1908. Active real estate agents who wish to join the association must have a current real estate license and a spotless track record of professional conduct. Real estate agents are encouraged to enter because of the organization's positive image, which attracts more clients. Consumers can be assured that they are dealing with agents who have been extensively vetted and have sworn to uphold those ethical standards. All Realtors are expected to follow an extensive Code of Ethics.
According to the National Association of Realtors, licensed Realtors account for nearly half of all real estate agents in the United States. Since the association actively seeks to defend the rights of its members, many real estate agents follow this direction. The NAR wields significant bargaining power in both state and federal governments as a trade union. This power can be used to help Realtors around the country achieve greater legal rights and benefits. Although being a Realtor is not necessary, some real estate agents will find that this direction is in their best interests.
Realtors are also distinguished from real estate agents by adhering to a Code of Ethics as well as 17 additional Articles.
The Ethics Code
The Code of Ethics was established by the National Association of Realtors (NAR) as an enforceable set of ethical standards that realtors must obey. It is strictly enforced by real estate boards. It specifies the responsibilities of realtors to clients, the general public, and other realtors, which are more stringent than state regulations.
The Code of Ethics is made up of 17 documents that address various aspects of ethical conduct that must be followed. The role of a Realtor to their clients and consumers is outlined in articles one through nine. Articles 10 through 14 outline a Realtor's responsibilities to the general public. Articles 15-17 describe a Realtor's responsibilities to other Realtors.
The following are brief summaries of the ethical obligations that realtors agree to follow:
There are 17 papers overall
They put their clients' needs ahead of their own and treat others fairly.
Exaggerating, misrepresenting, or hiding information about the property or transaction that is within their real estate license's reach is prohibited.
When it is in their clients' best interests, collaborate with other brokers.
If they're working with another member of their current client's family, they should tell their client.
Provide professional services for a property in which they have an interest unless the client is told.
Before accepting any sort of payment or commission, get the client's permission and knowledge.
If payment is to be made by more than one person involved in a transaction, notify both parties and seek approval from their client.
Keep your personal money and your clients' money apart.
Ensure that all agreements are communicated to all parties involved in a transaction in a straightforward and understandable manner and that each party receives a copy of each agreement.
Discriminate against others because of their race, color, faith, sex, handicap, familial status, national origin, sexual orientation, or gender identity.
Follow the standards of practice in their real estate discipline competently, and do not include services for which they are not eligible.
Maintain honesty in their publicity and promotional materials.
If they are not licensed to practice law, they can not do so.
If you're accused of unethical conduct, show all facts and cooperate.
Keep false or misleading claims about other real estate practitioners to a minimum.
Do not meddle with the contractual relationships of another realtor.
Arbitration, rather than lawsuits, can be used to resolve conflicts with other realtors.
Is The Word "Real Estate Agent" Still Capitalized?
Since the National Association of Realtors has trademarked the word, it is often capitalized. This is a small differentiation between realtor and agent, but it is worth mentioning. The NAR invented the word "Realtor" in 1916 as a way for members to differentiate themselves from non-members. It was later granted copyright and trademark in 1950. The trademark is still valid today, according to the US Patent and Trademark Office.
How to Become a Real Estate Agent
Find and enter the NAR's local chapter in your county or state.
Pay your dues to become a member of the organization.
Take an online course on the Code of Ethics and pass it.
Throughout your career, follow the NAR's principles of operation.
To retain your credential, you must retake the online course every four years.
Realtor vs. Broker
To summarize the distinction between a real estate agent and a Realtor, a real estate agent is a licensed real estate professional. Agents assist clients in the purchase and sale of both commercial and residential assets. Realtors are active and paid members of the National Association of Realtors, and agents may become Realtors as well (NAR). In this respect, the only difference between real estate agents and Realtors is the distinction between members and non-members of the National Association of Realtors when it comes to professional obligations.
When comparing a real estate broker vs. a Realtor, however, main professional distinctions come into play. A broker is a person who has completed additional training and passed a broker's licensing test. While broker exams vary by state, the coursework covers legal issues, brokerage operations, investments, building, and property management in detail. Before being eligible to take the broker's test, real estate agents are often expected to train for many years. Brokers are in charge of overseeing real estate companies and their agents, as well as ensuring legal enforcement and contract analysis.
Real Estate Brokers are Divided into Three Categories
Almost every real estate office has a designated broker who manages the agents' compliance with real estate laws. The appointed or principal broker is in charge of ensuring that operations are compliant. On top of a regular salary, they are given a fee.
Associate Broker: To assist with real estate law, associate brokers operate under assigned brokers. They may not, however, explicitly supervise real estate agents or Realtors.
Managing Broker: Managing brokers are in charge of real estate firms' day-to-day activities, such as managing and recruiting agents. In certain offices, the administrative function is often handled by the managing brokers.
While the distinction between a real estate agent and a Realtor is based on professional credentials, the distinction between a broker and a Realtor is much more important. – specialist has a different set of roles and responsibilities. While real estate agents may become brokers (and vice versa), the two terms are not synonymous.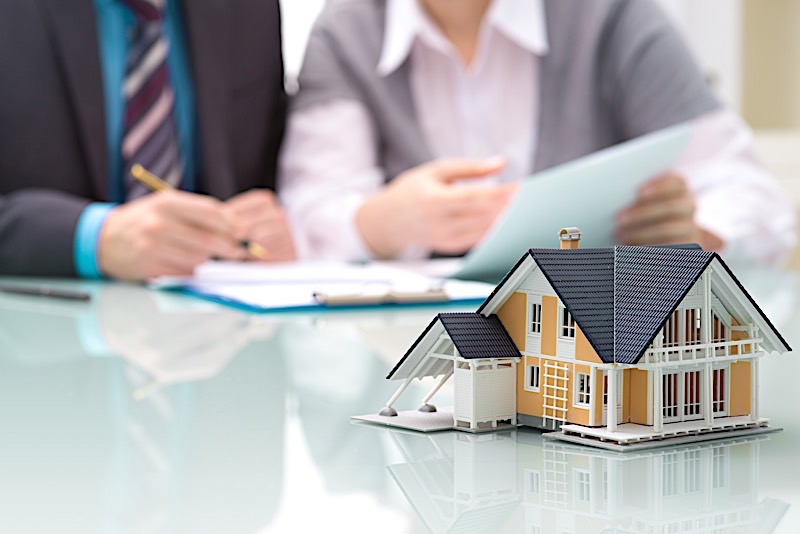 What Are The Benefits Of Working With A Real Estate Agent?
Because of their specific skills and experience, every sort of buyer or seller should consider working with a real estate professional. Here are a few examples of their credentials to think about:
Experience: It is the prime responsibility of a real estate specialist to comprehend the inner workings of the property buying and selling processes. Clients will be informed so that the process will run as smoothly as possible.
Awareness of the local economy, including comparable properties, price points, schools, and crime rates: A specialist would be familiar with the ins and outs of local markets, including comparable properties, price points, schools, and crime rates. They can also assist in assessing fair and sustainable rates for the business and property type.
Negotiation: Another benefit of working with a real estate agent is that they can act as a buffer between the parties involved in the transaction. Agents also serve as a bridge between buyers and sellers throughout the negotiating process, serving as a middleman.
Professional Networking: Real estate agents build a network of other agents and former clients with whom they have worked. They will provide you with references and, if desired, link you with potential buyers or sellers.
Having said that, it is possible to work individually and without the support of a real estate specialist. Many who are willing to spend a significant amount of time doing research and exercising due diligence will be effective in their endeavors.
In Conclusion
Hopefully, by this point, the distinction between "Realtor vs. real estate agent," as well as between agents and brokers, has been explained. The real estate industry is thriving, with skilled professionals occupying each of its distinct niches. If you want to work with a real estate agent or broker or go it alone, it's important to remember the important work performed by real estate professionals.